"52 Tuesdays" is a groundbreaking new film that explores issues affecting the transgender community and the way transitioning intimately affects family dynamics.
Directed by Sophie Hyde, the film follows 16-year-old Billie who is forced to live with her father for a year while her mother transitions from female to male. The pair, who are extremely close, agree to meet every Tuesday during their year apart.
Additionally, a press release for the film sent to The Huffington Post reveals, "The filmmakers had set themselves the same rule, that they could only shoot on Tuesdays up until midnight and only consecutively, so whatever filmed on that day is what happens in the story on that day." "52 Tuesdays" is slated to premiere at the Sundance Film Festival later this month.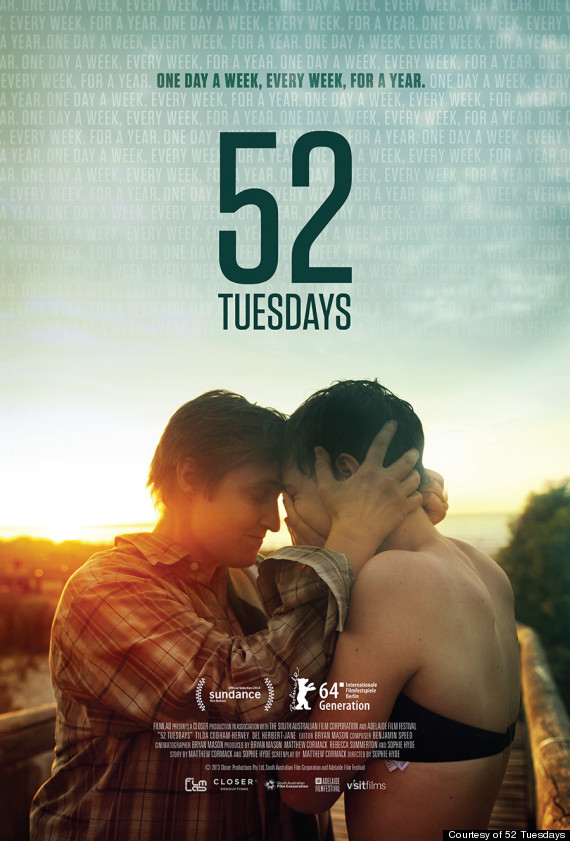 In conjunction with the premiere of "52 Tuesdays," the film has launched a global project that allows individuals to share a unique snapshot of their life on any given Tuesday. By using an app called "My 52 Tuesdays," the project poses a question for users each Tuesday and encourages them to submit an image of themselves holding their response on a piece of paper. Check out some images from "My 52 Tuesdays" below and head here to get involved.

There will also be a "My 52 Tuesdays" photo booth on-location at the Sundance Film Festival. "52 Tuesdays" will begin screening on Jan. 18 at 3:00 p.m. in the Sundance Resort Screening Room. Head here for more information.